New to Boise?
Live in Boise but need to get out?
Do you want to switch up your weekend activity?
Well, your adventuring marketing coordinator did a little activity investigating this weekend. Sure, I could have just asked around or used google to find something interesting to write about. However, we all know the best adventures and advice come from living the experience.
This past weekend was another validation as to why I love living here in Boise. Which is why I am telling you, grab a bike, some friends and pick a destination.
See how much fun we had?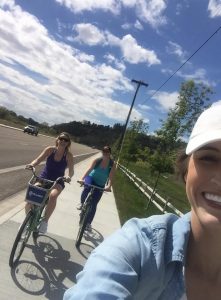 Here in Boise we are offered this beautiful piece of outdoor serenity, called the greenbelt. My friends and I kicked off our adventure at Boise State and pointed our wheels East, towards Lucky 13; where we could get some much deserved IPA's. Don't have a bike? No excuse. Boise has the wonderful service of Boise Green Bike. Here is how you go about reserving your own mode of transportation:
Go to their website or download their app, (which I will link below) from here you will be able to reserve the bike.
Next, you unlock the bike using the given code and set off from THAT destination!
Isn't this fantastic? No loading up bikes in a car and driving.  Best part? It is inexpensive and you pay with your debit or credit card, no rummaging for change or dollar bills!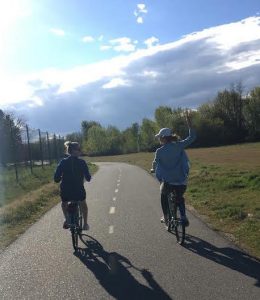 We ended up biking about 12 miles. We enjoyed the Boise river, beautiful park settings, we enjoyed taking photos, seeing baby ducks and clinking our IPA's. There is truly nothing more enjoyable than being outside in the beautiful sunshine. Boise is the best place to live.
Now, I just gave you an excuse to hang with some good friends, drink ice cold beers, tea or smoothies, whichever tickles your fancy.
If you're new to Boise, the first thing you have to do is experience the uniqueness, the simple pleasures and get out on that bike!
https://boise.greenbike.com —- Here all of your biking in town adventures await!