Helping you discover your real estate superpowers.
Real estate doesn't have to be so difficult.
Our team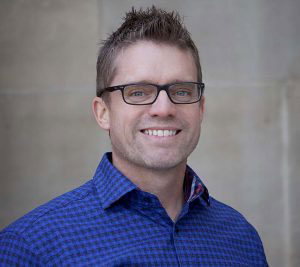 Chris Carpenter
Lead Agent
Chris and his family have called the Boise area home for over 20 years. During that time, Chris has worked for a premier Boise builder and then started his own home building company while starting and leading a new church. Since 2006 Chris has been a full-time real estate agent using his past experience and professional training to help people enjoy the process of achieving their real estate goals. Chris and his wife, Stephanie, enjoy the active lifestyle that thrives in the Boise area. In addition to his sweet karaoke skills, Chris is a trainer at his gym and Stephanie is a state record holder in powerlifting. Both are Spartan Trifecta Finishers and proud members of Bronco Nation! Chris and Stephanie also have two daughters, a son-in-law, and the world's cutest granddaughter!
Jesse Walz
Associate Broker
Jesse transferred his superhero powers to Boise in 2016 though his skills have been honed, practiced and executed for much longer. Jesse was a top producing agent in Alaska from 2005 to 2016 earning awards each year as well as obtaining titles such as Associate Broker and Certified Residential Specialist. Jesse also has a proven track record in commercial real estate from 50+ unit apartment complexes to car washes as well as retail space. His favorite specialization is helping people find residential rentals; breaking down the numbers and guiding them in their own path to financial freedom. Jesse keeps the bar high for client service and satisfaction whether you are selling or buying. With a fast-paced market, you need to know your agent's motivation to provide quality service matches your motivation for your next real estate transaction.
In 2013 Tracie and her family relocated to the Treasure Valley from Granger, Indiana. At the time she worked for a large healthcare organization and was offered a transfer opportunity to Boise. While the idea of moving 1700-miles away from their hometown was intimidating she and her husband Mick, a local Chiropractor, decided it was worth taking the leap. They were drawn to the beauty, adventure and active life style Boise offers and knew it would be an ideal community to raise their two daughters.
'Having gone through a cross-country relocation myself, I have a good understanding of the challenges that come along with that decision; especially when kids are involved. Neighborhoods, schools, walking scores, shopping proximity, crime rates, entertainment and volunteer opportunities are all deciding factors when selecting a new home. We pride ourselves on not only helping you find your home but also supplying you with the resources to help you become part of a community. And that's just one of the things we strive to do at Superhero Homes.'
In addition to being a great community resource, Tracie also has a background in staging and redesign; studying at the QC Design School. 'When selling a home it's important make buyers feel they would personally enjoy living in the space. We work with clients to help highlight the homes best features, which involves de-cluttering, depersonalizing, redesigning, improving curb appeal, and addressing necessary repairs'. You'll see Tracie's DIY projects, tips & tricks featured on our Facebook, Instagram and blog.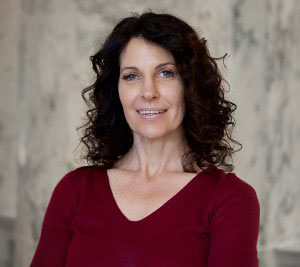 Roslyn Graham
Executive Assistant, Realtor
I recently joined the SuperHeroHomes real estate team and I am so glad I did! Chris is not only a friend but was also mine and Shawn's realtor. He recently helped us sell our family home in Nampa so we could be closer to our jobs and downsize since our children have left the nest.
Working for SuperHeroHomes has not only helped me grow as a realtor but it also lets me express my love for fitness and food. The second Saturday of every month I host Kid Yoga at DreamBody Fitness and I get to post regularly on our blog about how to stay fit, healthy and eat yummy foods! SuperHeroHomes has helped me grow, learn and achieve so many goals already and I cannot wait to see what else is to come!
Megan Mills
Creative Director
Megan is an Idaho native who grew up in Lewiston and then made her way down to Boise in 2011. She graduated from Boise State University in 2014 with a Bachelors Degree in English Writing. She is a lover of animals, having adopted three (two cats, one dog), has a passion for writing, reading and fitness. Megan is our marketing expert who is always coming up with new ways to connect with people. She loves writing our daily blog, setting up events and getting to know our clients. In her free time you can find her out with friends enjoying live music, hiking with her pup, attending writing workshops and coaching basketball.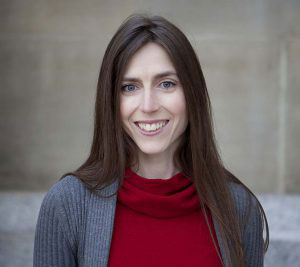 Deena Loveland
Transaction Coordinator
Deena is a long-term Treasure Valley resident, graduating from Meridian High School more years ago than she cares to tell 🙂 She currently resides in Boise with her husband and two children. Deena's family loves to mountain bike and dirt bike together, as well as spend time on the water. In her non-outdoor time she loves to read and bake. Her New Year's resolutions this year include journaling and taking time for gratitude. Deena has been involved in Real Estate since 2001, and loves the high energy of it, and especially the chance to help people during such an exciting part of their lives. She joins the SuperHeroHomes team as a contractor from the talented TC team at 'Transactions by Angie'.